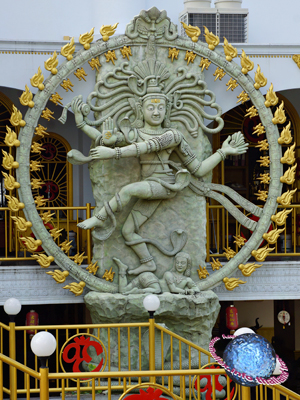 Wihaan Sadet Pho Phra Siwa
The temple features several statues of Shiva in his different aspects, including Ardhanari, i.e. their combined form (fig,) and Nataraja, i.e. this depiction of Shiva as the 'Lord of Dance', as well as a large statue of the Churning of the Ocean of Milk (fig.).
See QUADCOPTER PICTURES, PANORAMA PICTURES, and TRAVEL PICTURES (1) and (2).