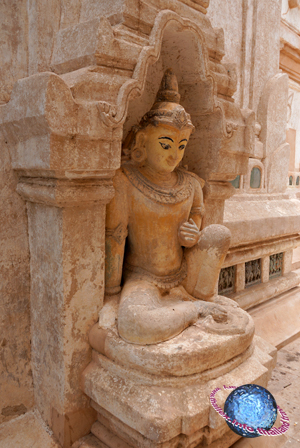 Ananda Phaya outer guardians
Besides those, the entrances are on the outside also protected by human-like door guardians, in addition to the sentinels watching over the inner sanctum on the inside (fig.), thus making protection complete.
See also TRAVEL PICTURES (1), (2), (3) and (4), PANORAMA PICTURES (1) and (2), as well as THAILAND'S NEIGHBOURS and BEYOND.